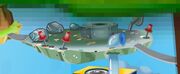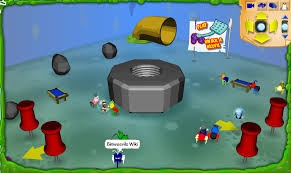 Kip's Scrapyard was an old place in the Bin which has since been removed and replaced by Tink's Tree. It was famous for its Crown Bubble. From the 2nd February 2016, you can find Kip's Scrapyard in the time portal.
Appeared: Old bin (2007-2011)
New bin: 2011 - current
Vanished: 13 May 2011
Place: Kip's Scrapyard
Like Ink's Orange Peel, it is no longer on the main map. They were both demolished on the 13th of May, 2011.
Evidence of Comeback
In the BinWeevils Bedroom (a short promotional place advertising the new BinWeevils toys), Kips Scrapyard was visible on a picture of the BinWeevils Map on the wall. This map was the new map featuring Flum's Fountain and Tink's Tree. It is unknown whether this means Kip's Scrapyard will soon return, or just that it is a picture of an old map they did not use. It is unlikely to return; no area has returned before.
swfs
Ad blocker interference detected!
Wikia is a free-to-use site that makes money from advertising. We have a modified experience for viewers using ad blockers

Wikia is not accessible if you've made further modifications. Remove the custom ad blocker rule(s) and the page will load as expected.